The inaugural World Laureates Association Prize (the "WLA Prize"), initiated by the WLA, managed by the WLA Foundation, and exclusively funded by Sequoia China, is now open for global nominations.

Officially established at the 4th WLA Forum in 2021, the WLA Prize will consist of two single prizes, namely the "WLA Prize in Computer Science or Mathematics" and the "WLA Prize in Life Science or Medicine", each for a total of CNY 10 million, being one of the most significant awards in science.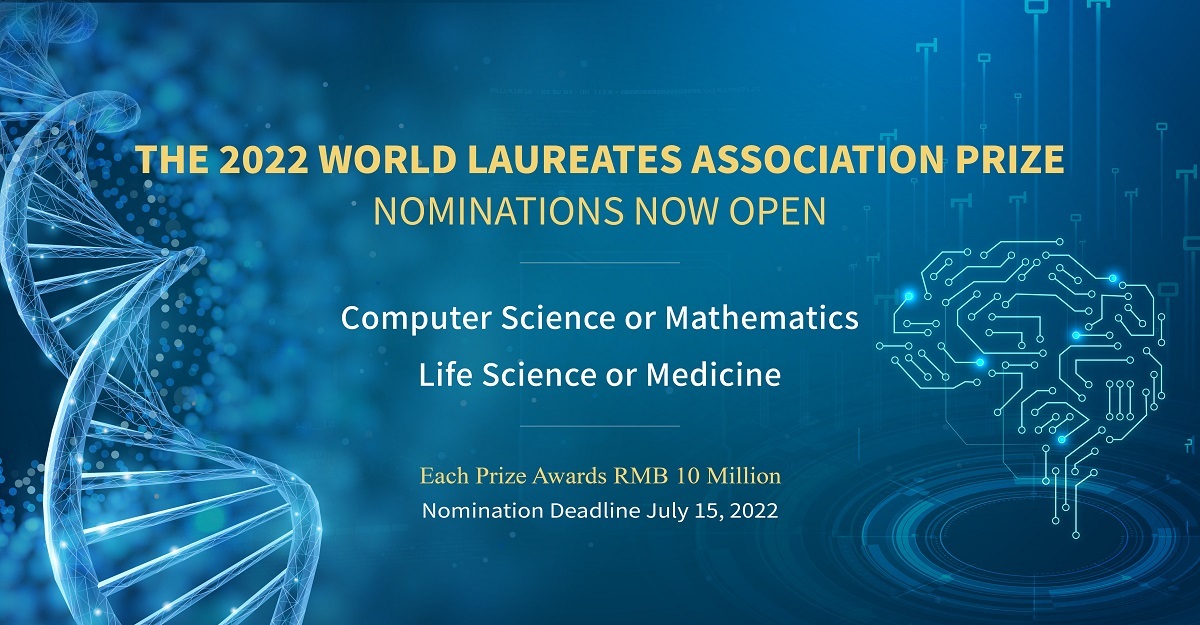 Roger Kornberg, Chairman of the WLA and 2006 Nobel laureate in Chemistry, said that the WLA Prize advocates for original basic science and encourages scientific researchers to be better committed to the common well-being of human beings. It is believed that the WLA Prize, established in China through multi-lateral efforts, will become one of the world's globally influential awards.
Global technological development has brought revolutionary and far-reaching impact since the start of this century, and the pace of development is only accelerating," said Neil Shen, Founding and Managing Partner of Sequoia China, which is the exclusive sponsor of the WLA Prize. "Sequoia China is committed to supporting cutting-edge technology and fundamental research and encouraging those who push forward the frontiers of science."
The nominations will be closed on July 15, 2022, and the annual prize-awarding ceremony will take place in November at the permanent site of the WLA Forum in the Lin-gang Special Area, Shanghai.